Call or Text Us Today!
(505)315-4911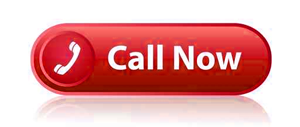 What Method Is Right For Your Residential Construction Project?
Do It Yourself

Are you adventurous? Construction and design is not impossible for do-it-yourselfers. Many people find that learning to wear each hat that must be worn to get through a project from basic concept through design, code research, plan production, material selection, realistic budget creation, financing, Architectural Committee presentation(if applicable, permitting, purchasing, scheduling, calling and meeting inspectors, trade management (for the parts that they can't or don't want to do themselves), is worth doing to save some money. Since this is what we do for a living, we respect anyone who is willing and capable of taking this level of complexity upon themselves. Keep in mind that there will be a learning curve, and that the actual savings may not be as great as you hope. When you do the work, you are also self warranting it. Service calls are your service calls. It can be very satisfying if all goes well.



Design/Bid/Build

This method involves selecting and hiring an architect or designer, and then a contractor. The designer will work with you to seek to realize a viable solution to meet your design criteria. If you get a full service design, all selections will be made for/with you, including all finishes. This is usually done either on an hourly agreement, or a flat fee. At the end of the design process, you have purchased the right to use the plan one time. Most architects and designers copyright the plans, and retain ownership of the plans. If you take the plans out to bid, you will receive multiple quotes that will reflect interpretations from several contractors. The accuracy of the quotes will be dependent upon a few factors. How complete are the plans and specifications? How competent are the contractors bidding?
Are there "allowances" where final selections should be? These considerations and more are important if you choose this method.

Design/Build

For some people, Design/Build is the method that seems to be the shortest and most direct way to move from concept to completion.
one responsible party is hired to develop plans, coordinate selections, create firm fixed prices and options, build the project and warrant it.
In the event that the project is beyond the client's current budget, returning to the drawing board is not a new round of fees. When the project reaches the stage of implementation, any issues or concerns that arise tend to be less impactful on the schedule of the project because unlike a potential finger pointing session that may be the case in the Design/Bid/Build method, there is nothing to be gained in delay or dispute when there is one responsible party for both design and implementation. The downside to Design/Build is that you are putting all your eggs in one basket. Make sure that the right firm is carrying that basket.




How Marsh Construction Can Help You

Do it yourselfer:

you can use Marsh Construction for sub trade work like site work, concrete, framing. etc...

Design/Bid/Build

Marsh construction would be happy to bid your completely planned and selected project. Just let us know when and where to pick up your plans and specifications. We will return a timely and competitive bid

Design/build

Marsh Construction offers complete Design/Build services for both residential and commercial Projects. The dialogue begins with a meeting with either JK Marsh, or Jim Lynch.

Marsh Construction will discuss your project with you and recommend the right path for your project based on what we learn from the discussion.