Call or Text Us Today!
(505)315-4911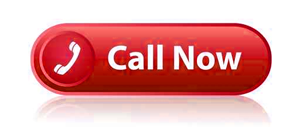 ​Enjoy some before and after photos.
We are a licensed, bonded, and insured full service general contractor



Lowe Project
For this job we built a basement under an existing house!
First we demolished part of the existing structure of the house, poured some footings, and placed a tempory beam to support the roof. Then we supported the existing subfloor of the house using beams, footings, blocks and a lot of ingenuity.
After completing the basement we extended the existing structure 1000 square feet on top of it.
Jones' Loft Addition
For this project we built a loft and landing to connect through the existing staircase
As you can see, once the construction was complete, the loft fit in so well that it looks as though it has always been there.
Marquez Custom Home
These clients were able to relax while we turned their dream home vision into their every day reality
When these clients came to us with the idea for this 4,000 square foot custom home, they already had a set of plans and their lot; however we do have our own in-house designer, so we can design your dream home and build it on your land or on ours.
Hjortkaer Addition
Here we built an attached in-laws quarters - complete with a kitchen, bedroom, bathroom, and living area
Langhofer Garage / Workshop
Our client came to us with an idea for a workshop. We designed this garage/workshop for him complete with plumbing and a sawdust removal system.

Hinnerichs' Rental Property
Our client purchased this lot after a fire destroyed the original structure. We built him a basic 3 bedroom 2 bathroom home to be used as a rental property in the UNM/CNM area